Sales of the FOX "Tuned by Ford Performance" Off-Road Suspension Leveling Kit are off to a strong start and customer feedback has been very positive.  However, there appear to be questions regarding the difference between the Ford Performance FOX kit and the standard FOX kit.
To help differentiate, the Ford Performance FOX kit features decals that indicate "Tuned by Ford Performance". 
What exactly does this mean?  
It means that a Ford Performance Vehicle Dynamics Engineer worked tirelessly accumulating thousands of miles to develop specific internal valving, enabling the system to provide great on-road handling and awesome off-road capability.  This development process is iterative and occurs with real-time feedback to ensure the package is optimized for maximum performance and comfort.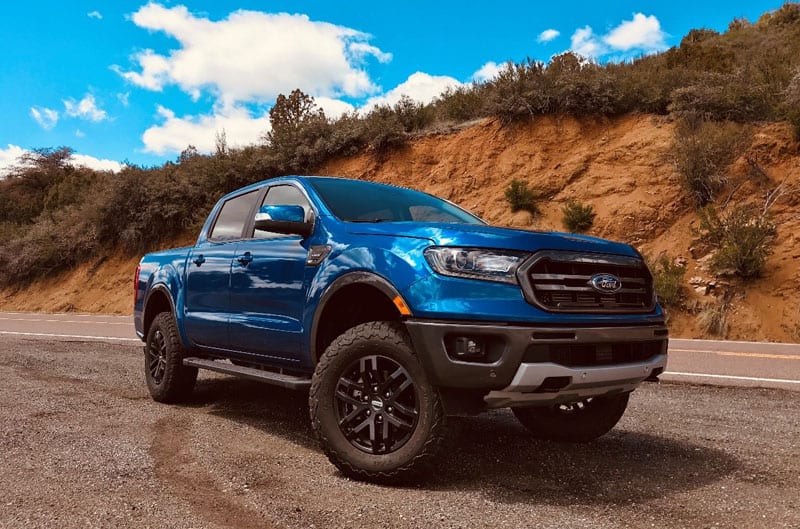 Did the engineering team develop this kit sitting behind a desk?  
Yes, if you consider their desk to be behind the steering wheel of one of the Company's Rangers or F-150s.   The remote office has an awesome view too because off-road development occurred on demanding trails in Southern California and Arizona.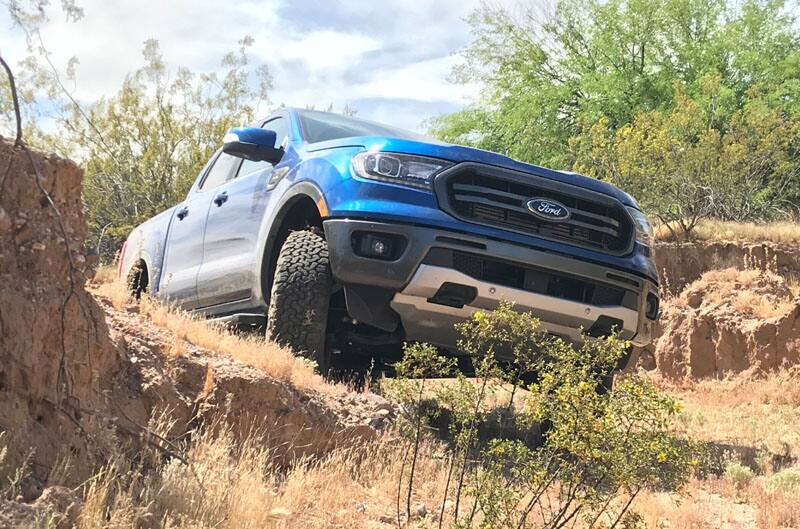 What exactly is the "Secret Sauce"?
The "Secret Sauce" is Ford Motor Company's proprietary valving, exclusive to the FPP kit.  This is all made possible when a seasoned Vehicle Dynamics Engineer is sent out to remote locations to prove out the system.   After off-road testing was complete, the vehicles were shipped to Arizona to handle on-road testing to ensure the vehicle would perform with the DNA of a Ford Performance Vehicle.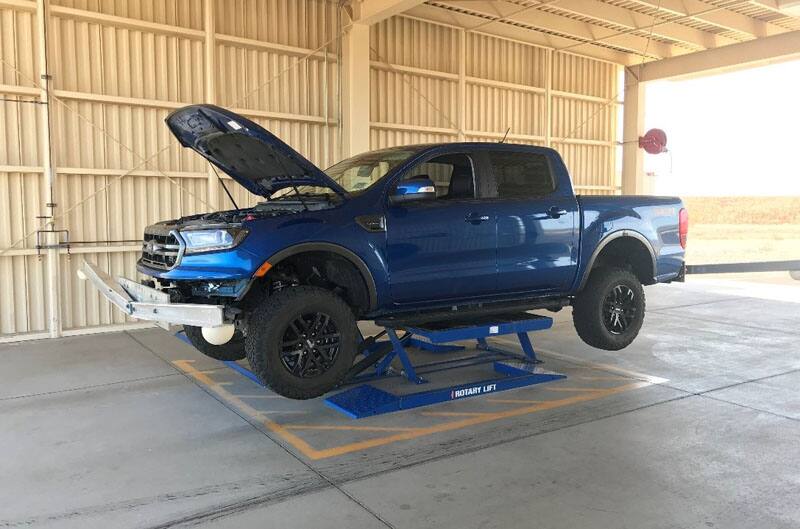 Are the shocks adjustable?
Although the shocks are adjustable, Ford Performance Parts recommends using the preload / ride height that is set at the Fox Factory.  Our engineering team used the preset height as the baseline for testing and fine tuning.  The customer may be inclined to squeeze out a bit more approach angle by raising the height but doing so offsets vehicle dynamics and diminishes the handling attributes that our engineers worked so hard to balance.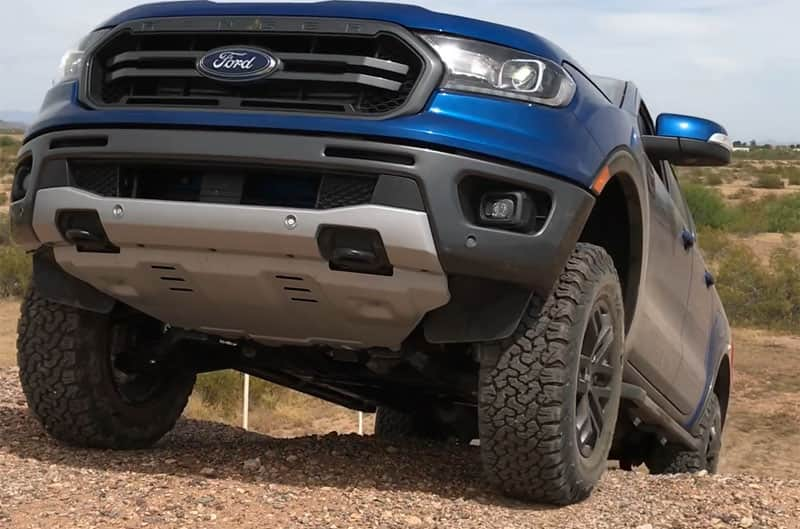 Where can the FOX "Tuned by Ford Performance" Off-Road Suspension Leveling kit be purchased?
Purchase here if you have an F-150: M-18000-F15AA
Purchase here if you have a Ranger: M-18000-RA